Note: Supporting materials are included below the video box, including a link to the slides and chat log.

This webinar was broadcast live on December 20, 2017.
We all know that stress is a bad condition for decision-making. How can we counteract stress in year-end collections spending? In this presentation, the authors will provide an overview of their assessment framework, discussion of their findings, and recommendations based on the assessment process. Discussing how Return On Investment (ROI) can be assessed, the presentation will focus on strategies for approaching year-end spending methodically and successfully.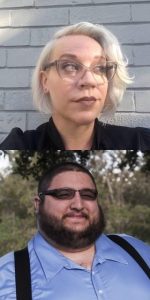 About the Presenters:
Lindsay Cronk is Head of Collection Strategies, University of Rochester. Lindsay is covered in tattoos and full of strong opinions.
Shawn Vaillancourt is the Collections Specialist & Education Librarian at the University of Houston.