Excerpts from Inside Higher Ed March 23, 2021: https://www.insidehighered.com/news/2021/03/23/initiative-seeks-create-ebook-sales-model-works-university-presses-and-libraries
By: Elizabeth Redden March 23, 2021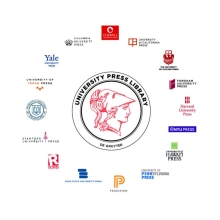 COURTESY OF DE GRUYTER:
Sixteen major university presses have signed with a Berlin-based scholarly publishing house, De Gruyter, as part of a new initiative to broker ebook sales between presses and university libraries.
The idea behind the University Press Library initiative is for the institutions to sell digital collections of their entire front lists of new titles to university libraries. Under this plan, a library could purchase Stanford University Press's entire 2021 collection in digital format, for example.
Steve Fallon, De Gruyter's vice president for the Americas and strategic partnerships, said the goal of the initiative is to generate a sustainable revenue stream for presses that can count on a library buying an electronic version of every single new title — including academically important but lesser-used scholarly monographs, not just books in higher demand.
Libraries "are making socially conscious investments in these collections because it's must-have content and as a result of that investment we're now able to generate revenue for every single title published," said Fallon. "Why that's important is if you can get to a point where you have 500 libraries around the world that are supporting Stanford University Press front-list titles, that means that every time you publish a title, you know you're going to have 500 sales. This is the goal you're trying to get to."
De Gruyter, a for-profit publisher that provides the ebook platform and the sales team, hasn't yet reached 500 libraries, but the initiative has gained momentum quickly. Fallon said that De Gruyter is now working with 43 libraries that want to acquire entire collections from the marquee presses it represents. Participating presses are those at Columbia, Cornell, Fordham, Harvard, New York, Pennsylvania State, Princeton, Rutgers, Stanford and Yale Universities, as well as the presses at the Universities of California, Chicago, Hawaii, Pennsylvania, Toronto and Texas.